Edith Wharton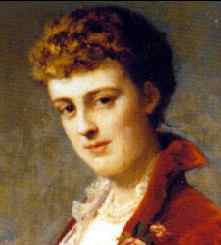 Wharton, one of America's most prolific writers, is best known for her novels, The Age of Innocence and Ethan Frome. Born into a wealthy New York family, Wharton was educated by private tutors in the States and in Europe. Her earlier novels include The Valley of Decision, The House of Mirth, The Reef, and The Custom of the Country.
When the First World War broke out, Wharton was living in Paris, and committed herself to raising funds for war charities. She also organized several refugee and relief programs. In addition, she created a special project, The Book of the Homeless, which included the writing of a number of American and European writers. 
The project raised considerable funds to support refugee relief. Wharton worked tirelessly during the war fighting against tuberculosis which swept through the trenches and throughout the French population in 1916. In 1918, her work was recognized by the French and Belgium governments. As the war came to a close, Wharton was forced to withdraw her own involvement, having suffered physical exhaustion and a heart condition. 
---
Reflective Questions and Further Research: Edith Wharton
Read background information on Edith Wharton and respond to the following questions: 
As a young person how did Wharton set out to be a writer?  What did she do to develop her skills?

Throughout the war, Wharton was involved in numerous charities. Report on what these were, the mission for each, and the accomplishments. Remark on the differences she experienced with the Red Cross.

How did Wharton's view of society change after the war? Comment on how your view of war has changed because of U.S. involvement in Iraq.
During the war Wharton published a number of significant works: Fighting France (1915), The Book of the Homeless (1916), Xingu and Other Stories (1916), Summer (1917), The Marne (1918) and French Ways and Their Meanings (1919). Select one of these books and prepare a report explaining the content of the book and the significant questions raised in it.
In 1920, Wharton won the Pulitzer Prize for her monumental book, The Age of Innocence. Research the book and report on why it was selected for the prize.