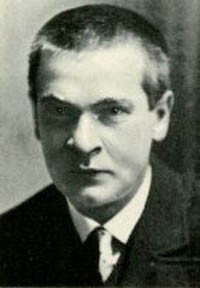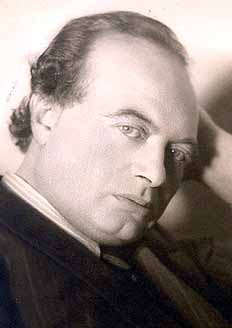 Rainier Maria Rilke
Georg Trakl
     Franz Werfel
Like German poets, Austrian-Hungarian First World War poets were not readily available to readers outside of their home countries. It has taken many decades for the work of: Oskar Kokoschka, Rainier Maria Rilke, Georg Trakl, Franz Werfel, and Stefan Zweig to appear in English. Of the five, two were from Prague in the Czech Republic and the other three from present day Austria. Two of the poets, Franz Werfel and Stefan Zweig, were Jewish. With the exception of Georg Trakl, each of poets was known for another literary form of writing, and in the case of Kokoschka, he is most prominently known as an Expressionist painter.
Oskar Kokoschka had a harrowing experience in the war at the hands of the Russian army. He received a head wound from a Russian machine gun. The bullet pierced his head and exited through the back of his neck. He was left on the battle field for dead. However, as the Russians came through the field bayoneting those still possibly alive, Kokoschka was stabbed with a bayonet that wedged between his ribs and pierced his lung. Through all of this he survived. As an officer, Kokoschka was highly decorated and remained in the service until 1918. He is best known for his expressionist paintings. Although Kokoschka had an extraordinary war record, his work was condemned by the Nazis. He lived in England during the Second World War and in 1953 began a summer art academy in Switzerland.
Rainer Maria Rilke's name is always included as one of the world's most accomplished writers.  During the early months of the war, Rilke was in Germany, where he penned a series of patriotic poems. He later renounced his work. Rilke was called to active duty in 1915 but was to remain in the military only six months. The war almost paralyzed Rilke as a human being and a writer. One of his most important works during this time is Wartime Letters, 1914-1921, a publication still popular today. It was not published until 1940.                         
It is Georg Trakl who is most recognized as Austrian's Great War poet. Trakl was in the army medical corps and as a trained pharmacist, he was placed in charge of serious casualties. It is believed that Trakl was addicted to drugs, and work with the seriously wounded brought him close to psychological despair. It is unclear if he attempted suicide while on duty or threatened to kill himself. Nonetheless, he was sent to a military hospital for observation. During this period, he died of an overdose of cocaine.
Werfel was opposed to the war. Throughout his life Werfel was to cross paths and become involved with some of the century's most impressive intellectual and colorful personalities. In Prague where he was educated, he met Franz Kafka and Max Brod. He organized a pacifist society with Martin Buber, Gustav Landauer and Max Scheler, and following the war he married the widow of composer Gustav Mahler, Alma Mahler-Gropius. Despite his pacifist beliefs Werfel served in the Austrian army and after experiencing combat on two fronts he was transferred to the war press bureau in Vienna. It was there that Werfel began reading his pacifist poems in cafes. He was charged with treason and arrested.  He immigrated to the United States in 1942.
Like Werfel, Stefan Zweig was a pacifist. He served in the Austrian War Office as an archivist. He viewed the war as a form of madness. The poem, "Jeremiah," one of his most dramatic works was written in 1917. Zweig is most known as an author of biographies, short stories and essays.